PLANT SHOP GHENT
PLANT SHOP GHENT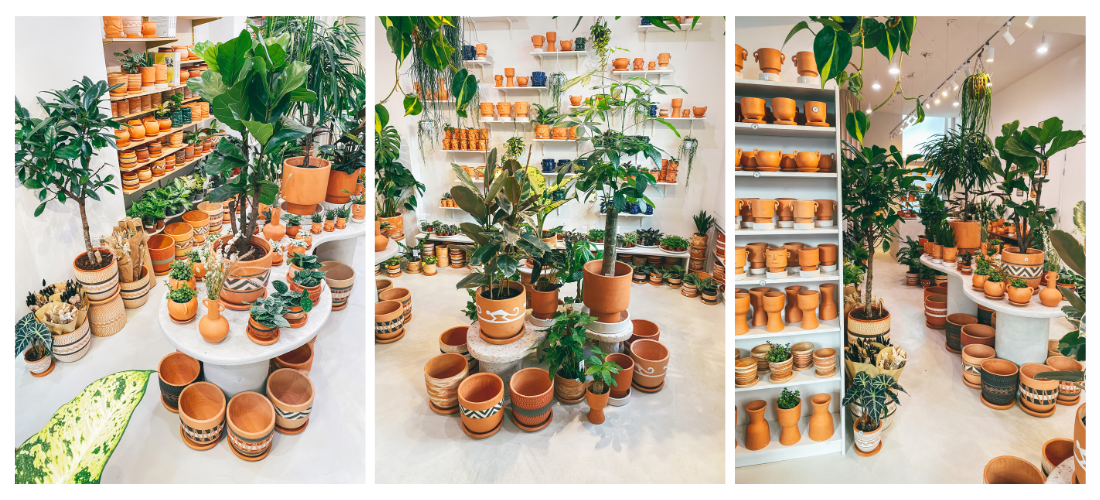 Our pearl, our pride! The Colombian Boho Plants & Pottery Concept Store! Without doubt the most unique plant shop in Ghent. Our plant and pottery shop is located at Steendam 76 in Ghent and is part of the coffee bar Berenice. In the plant shop in Ghent you will find all our unique handmade terracotta pots together with carefully selected tropical plants, the best plant books and beautiful dried flower bouquets.
Where?
Steendam 76, 9000 Ghent
Entrance of the Berenice coffee bar!
When?
Monday CLOSED
Tuesday CLOSED
Wednesday CLOSED
Thursday 11:00 - 18:00
Friday 11:00 - 18:00
Saturday 11:00 - 18:00
Sunday 11:00 - 18:00 (open every Sunday!)
We accept all payment cards and electronic ecocheques. We only accept electronic ecocheques, no paper. We accept Sodexo, Edenred and Monizze cards.
Colombian Boho pots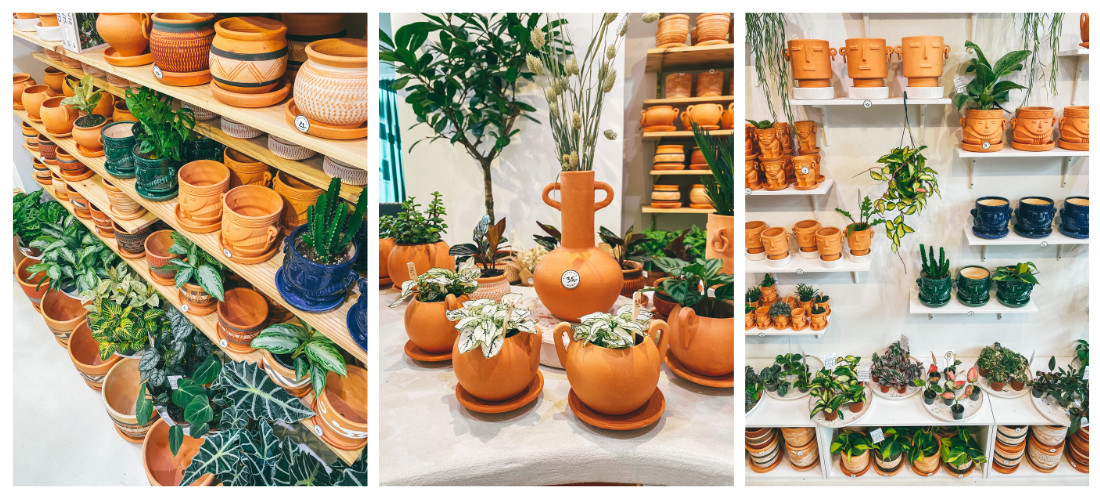 When you say Colombian Boho, you say terracotta pots (with drainage hole and coaster) ! The Colombian Boho terracotta plant pots are handmade by craftsmen in the village of Raquira in Colombia. Making pottery has been a tradition in Ráquira for centuries because of the natural presence of clay in the area. Read the whole story here and find out how the terracotta pots are made from natural clay.

With these unique terracotta designs, Colombian Boho is unique in the European market. Terracotta is the best way to keep your houseplants alive because it absorbs excess water from the soil. However, for terracotta fans there are currently not many options other than the classic terracotta pots found in garden centres. Colombian Boho meets this need with these exotic terracotta eye-catchers.
Tropical plants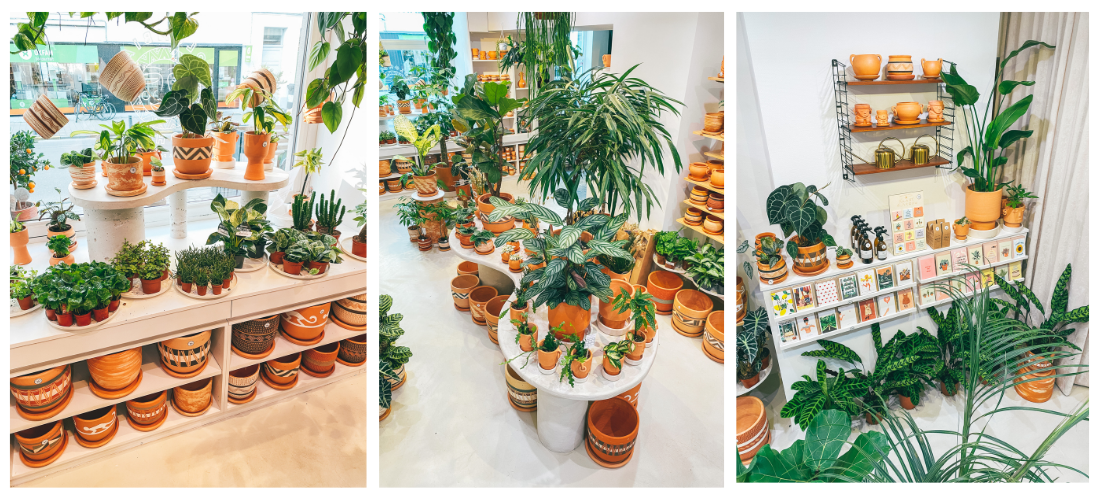 For each pot ... the right plant! The Colombian Boho plant shop in Ghent is always searching the nicest and highest quality tropical plants. We have a large selection and will help you choose the right plant (and matching terracotta pot of course!). All our plants are provided with the information you need to make the right choice. Here you will not only leave with the perfect plant and pot (potted for free or not), after your purchase you also have the right knowhow to become a "good plant parent". Are you more of a "bad plant parent"? For you too, we have the perfect plants in stock in our plant shop in Ghent!
Coffee bar Berenice
Our shop is part of the Berenice coffee bar, where you can drink the best coffee and have amazing breakfast, brunch and lunch!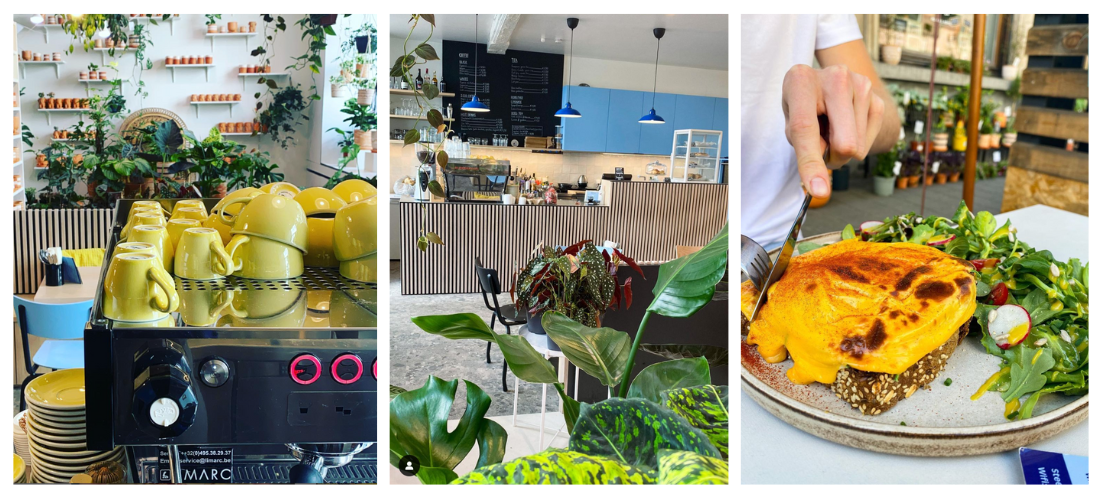 Plant books

Would you like to learn more about plant care or immerse yourself in the "Urban Jungle Lifestyle"? In our Colombian boho plant shop in Ghent we also offer a large selection of nice plant books. We have more practical plant books, as well as wonderful "coffee table" plant books. One more great gift idea!
Gift cards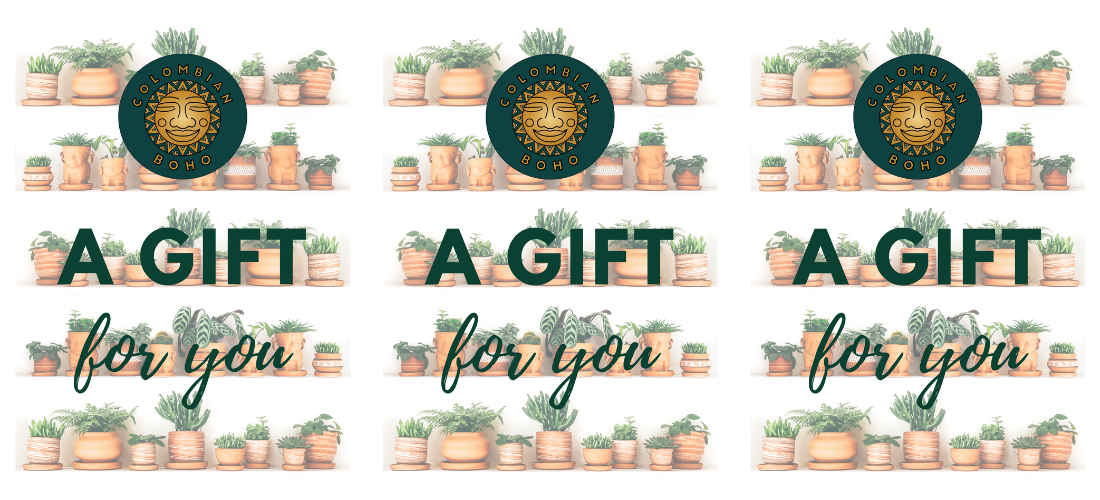 Are you looking for a nice Colombian Boho gift, but you just cant choose from our beautiful range? Dont panic! The Colombian Boho Gift Card comes to rescue! You can buy the Gift Card in our plant shop in Ghent or online on our webshop.
The best service

At Colombian Boho, we want to make a difference by not only offering a unique range of products, but also providing excellent service to our customers.

Free plant advice
We will work with you in our plant shop in Ghent to find the perfect "plant match". We offer extra explanation and advice so that you can make the right choice.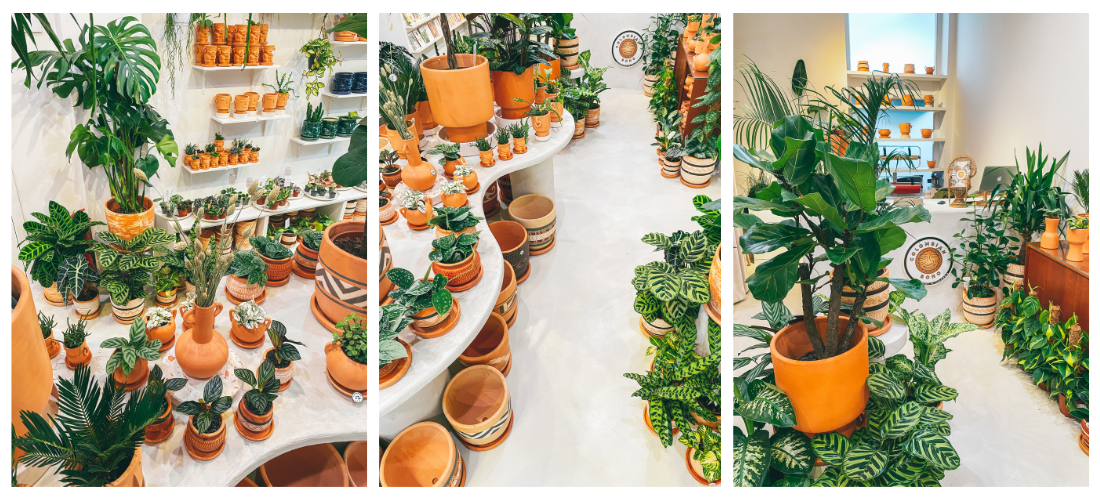 The total experience

The Colombian Boho Plants & Pottery Concept Store is not just a shop with plants and pots. In our shop we offer a bohemian urban-jungle total experience. With us you can forget the world for a second and imagine yourself in southern Colombian atmospheres. This combined with our expertise, service and the tasty delicacies of Berenice, makes the Colombian Boho shop a real must see hotspot in Ghent.