PROJECTS
Personal plant advice? Original gifts? Table deco with a twist?
Contact us for more information and to discuss the options.
Customized plant & pottery styling
Do you want to "jungle-up" your office space? Or do you want to create the real Colombian Boho vibe in your home? We offer customized plant & pottery advice for your office, home, terrace, store, restaurant, etc.

To be able to offer a perfect tailor-made solution for your interior, we plan a personal site visit. This consultation costs €50, but afterwards you get 20% discount on all plants and pottery that will be used for this project. There are no extra costs for delivery and decorating time at the venue. You don't have to worry about anything. We do all the work!



Personalized gifts
Looking for original gifts for an event or any other occasion? Our mini pots with a small plant are the perfect option! They are also amazing wedding favors. Your guests will go home with a unique and memorable present. Besides that, the pricing of our gift solutions are really accessible. Contact us for more info.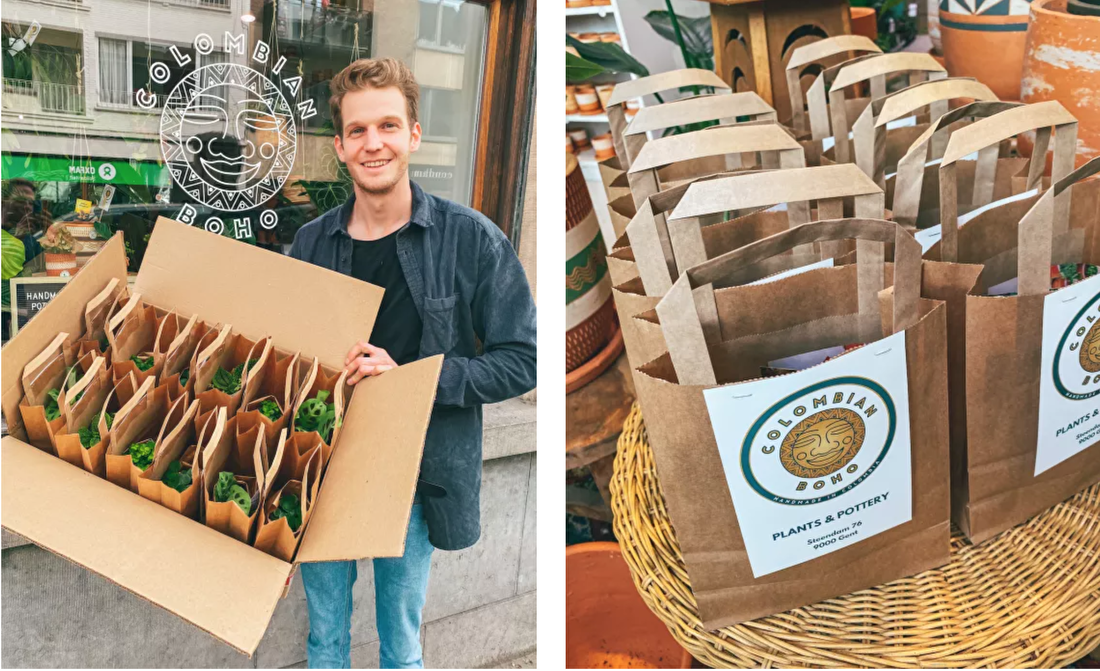 Original table decoration
If you are organizing an event and you are looking for table deco with an extra twist, Colombian Boho plants and pottery will do the trick! Don't hesitate to contact us to discuss the options.